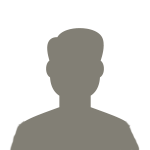 Dear Dada.
Greetings. I hope you are doing good and daily praying for all of us for God mercy and protection from Covid-19.
Here, in attachment, I am informing you the updates on Covid-19 status from my 12 FCPs.
No case found Yet- Praise the LORD.
I would like to thank all my Managers and their team for hard work and daily prayer.
I will come to you daily with the updated.
Please pray and encourage through your valuable bible verse and messages.
In Christ.
Moshi.

I am happy to read " For children.com" for my learning.. But it is nor only for learning but also more than that.
I think the PF role is not only as PF but He/She can be the traditional thinking changer agent in the church . Being a PF, we play a vital role with the church, church members, children and the community members, I think , PF can share the process and methods very easily, because the community people, local church pastor and the church members trust on them easily. PF can share the ideas and help the church to think differently for serving their children by them self and they can use the youth for finding the local resources.
PF can share the concept of developmental mindset, how church can find out the local resources by the local people and how they can solve the problem locally for sustainable development in the coming days. My role is not only to monitor the compassion activity but also help the local church to drew the big picture for larger community for releasing children from poverty in Jesus name.
Moshi Baidya.