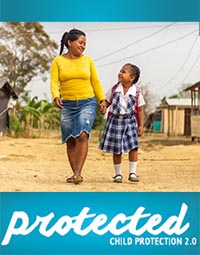 Part 2 of 2 computer-based courses that equip church staff and volunteers to help children in their communities recover from trauma.
The Child Protection: First Care After Trauma Training includes two computer-based courses and three live webinars. The webinars will be scheduled and hosted by staff in Compassion's National Offices. To receive certification for this training, learners will need to complete all training elements.
1. First Care After Trauma - Part 1 (course)
2. Webinar 1
3. First Care After Trauma - Part 2 (course) <--*You Are Here!*
4. Webinar 2
5. Webinar 3 - Certification
Certification will be issued locally based on completion of the computer-based courses and participation in the live webinars.